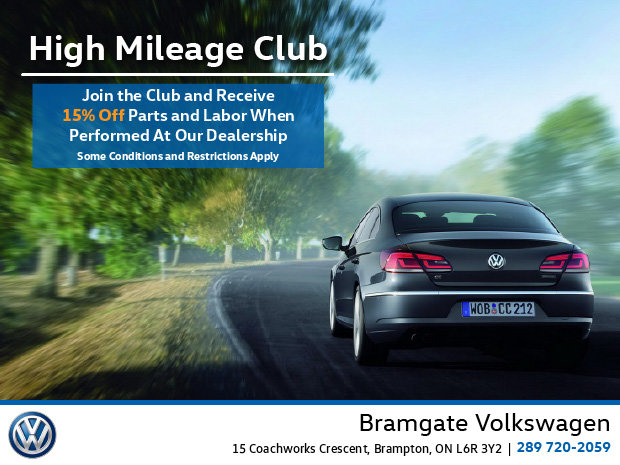 Your VW has served you well and now the mileage is getting up there. Luckily, we've created an in-store club just for you.
Bring in your Volkswagen that's 5 years or older and has over 150,000 km and you are automatically a member. Receive 15% off Parts and Labour when performed at our dealership.
Offer does not apply to already discounted services, wheels/tires or VW Genuine Accessories, and is subject to change or cancellation at any time. Please speak with your Bramgate VW Service Consultant for full program details.