Volkswagen Lease Return Options
January 19 2018, Bramgate Volkswagen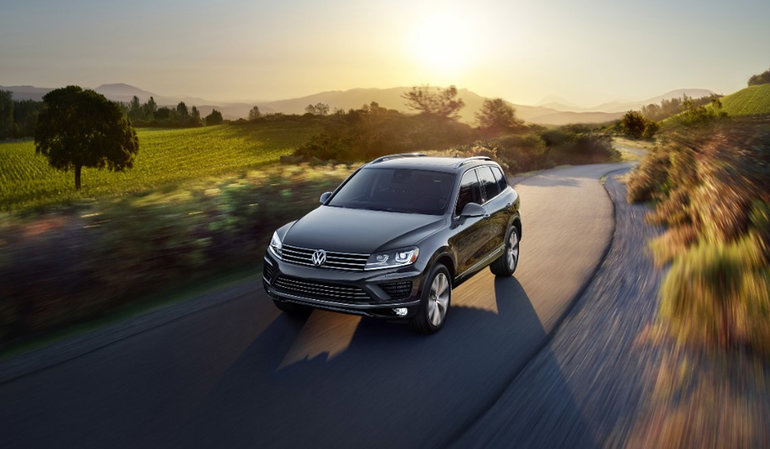 Your lease is expiring. Let's discuss your options…
Bramgate Volkswagen would like to thank you for leasing your Volkswagen with Volkswagen Finance, and we look forward to assisting you in making a smooth transition as you near the end of your lease – regardless of where in Canada you originally took delivery of your current Volkswagen lease.
You have the choice of purchasing your current vehicle or returning your leased Volkswagen to us at Bramgate Volkswagen with the option of choosing another one.
And, as a returning Volkswagen Finance lessee, we'll waive the security deposit* on your next Bramgate VW lease.
Some details about your Volkswagen lease return options:

Make your move into a new or Certified Pre-Owned VW by following these steps:Option 1: Turn in your VW to Bramgate Volkswagen
1. Go to bramgatevw.ca to explore your next model and schedule a test drive
2. Review your vehicle's condition
3. Schedule your AutoVIN inspection (review details below)
4. Turn in your vehicle to Bramgate Volkswagen
Option 2: Purchase your existing VW
Not ready to let go of your current VW? No problem! Here's what to do to buyout your current lease:
1. Contact Marco Orellana, Lease Portfolio Manager at Bramgate Volkswagen to find out what the steps are for purchasing your vehicle
2. Consider the financing offers available through Volkswagen Finance
3. Follow provided instructions to complete your purchase
Now that you've chosen your Volkswagen lease-end option, let's complete the transaction.
First, schedule your vehicle inspection:
Completed by AutoVIN, Volkswagen Finance's lease inspection company

Tel: (800) 268-6639

Hours: Monday to Friday between 8 a.m. and 5 p.m.

Once the inspection has been booked, AutoVIN will send an agent to any location specified by you

This inspection takes about 30 minutes

The agent will provide a copy of the inspection report

We recommend contacting AutoVIN 3-4 weeks in advance of your lease termination
Then, turn in your vehicle:
Please ensure the following items are present at the time of your Volkswagen lease-end return to Bramgate Volkswagen:
Vehicle Ownership

All vehicle keys (including valet key)

Vehicle owners manual

Spare tire and tools

Navigation disc (if applicable)

Wheel locks

Cargo cover (if applicable)

All headrests present

Any other accessories listed on the lease agreement
Bramgate Volkswagen will complete one final visual inspection of your Volkswagen lease return:
Vehicle return process will take approximately 15 minutes

You will receive a copy of the lease return form with the details and date of return
Volkswagen Finance Loyalty Offer:
As a returning Volkswagen Finance lessee, we'll waive the security deposit* on your next Bramgate VW lease.
We hope this has helped you in making the right decision on what to do with your Volkswagen lease-end vehicle.
For more information on how to buy-out your leased vehicle, how to complete a VW lease transfer, as well as extended warranty options, please contact our Business Manager, Marco Orellana, by email or phone: (905) 459-6040 x 226.

* Security Deposits will be waived for loyalty purposes on approved credit.