2019 Volkswagen Jetta to be Unveiled to the World in January
January 10 2018, Bramgate Volkswagen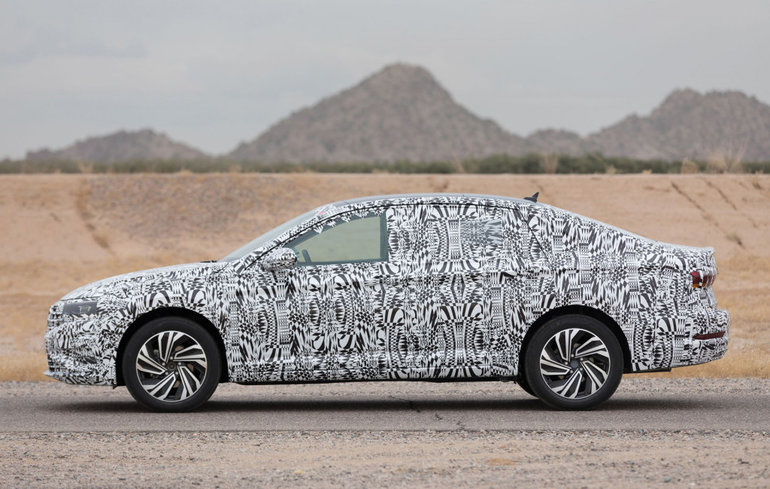 The 2019 Volkswagen Jetta will be unveiled to the world in January at the North American International Auto Show in Detroit. Thanks to a few teaser images unveiled in December by Volkswagen, however, we already know what the new Jetta will look like. It will be bolder and more aggressive, yet more refined as well. This will undoubtedly be the most mature Jetta yet.
The 2019 Volkswagen Jetta's First Images Released
The new 2019 Volkswagen Jetta will follow the design trends set forth by the new Tiguan and Atlas models. A large grill flanked by two imposing headlights will give it a definite presence on the road, and the new Jetta will also be larger in every way with its additional interior space.
We also expect to see more features inside the 2019 Jetta, including improved connectivity and safety technologies. The new Jetta will be built on Volkswagen's modular MQB platform, and the engine under the hood will be the current 1.4-liter, four-cylinder engine. Other engine options, including the one powering the sportier GLI model, should also be included.
We will have to wait for the North American International Show in Detroit to learn more about the 2019 Volkswagen Jetta. In the meantime, come and discover Volkswagen's current lineup of new vehicles today at Bramgate Volkswagen!