2018 Volkswagen Tiguan: Now Built for North America
January 10 2018, Bramgate Volkswagen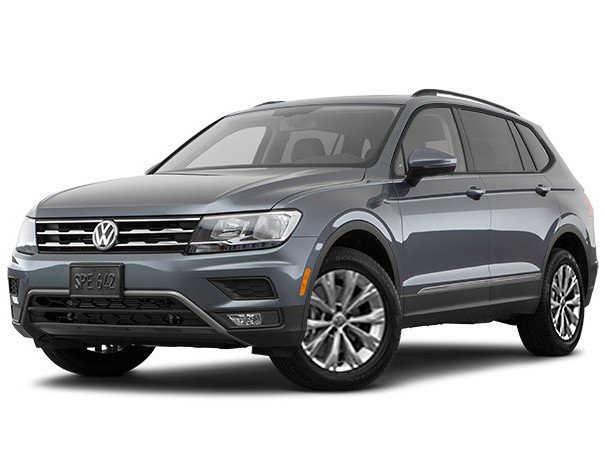 The Volkswagen Tiguan has always been quite popular with Canadian buyers, but, to be fair, the previous generation was better known for its driving pleasure and handling than its versatility and features. The Tiguan mainly appealed to buyers looking for an SUV that was fun to drive, but that unfortunately came at the expense of cargo space and interior volume. With the brand new 2018 Volkswagen Tiguan, that's no longer the case.
A New Extended Wheelbase for More Interior Space
The 2018 Volkswagen Tiguan no longer suffers from a cramped interior, because it now sits on an extended wheelbase that lengthens the exterior by more than 268 millimetres. This translates into an interior that is now 60% more spacious than the outgoing model. In other words, the Tiguan is now one of the most spacious vehicles in its class.
Cargo space is now more than 1,000 litres when all seats are in place, and more than 2,000 litres with the rear seats folded. Moreover, you can now opt to add a third row of seats to the Tiguan, which allows you to transport up to seven passengers. That's quite impressive, considering the 2018 Tiguan is now one of the only compact SUVs in its class to offer that possibility.
A Turbocharged Engine for the 2018 VW Tiguan
The 2018 Tiguan is not only much more spacious than its predecessor, it is also a lot more powerful thanks to a new 2.0-liter, turbocharged four-cylinder engine that delivers 184 horsepower and 221 pound-feet of torque available at just 1,600 rpm. Paired with an eight-speed automatic transmission that transmits power to the front wheels or all four wheels, the brand new 2018 Tiguan is now more fuel-efficient despite being one of the most powerful compact SUVs in its class.
To learn more about the 2018 Volkswagen Tiguan, contact us today at Bramgate Volkswagen.