2018 Volkswagen Atlas: Come In and Have a Look
January 10 2018, Bramgate Volkswagen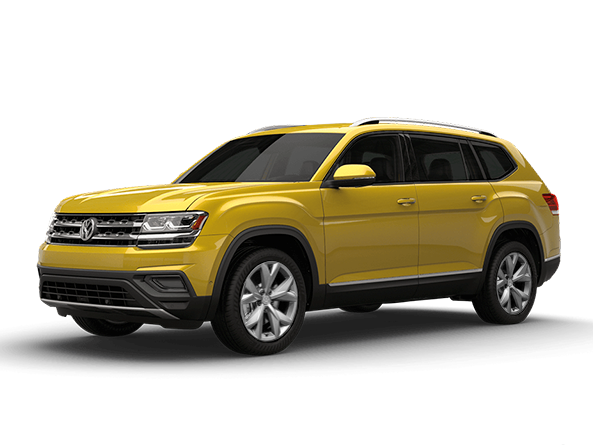 The 2018 Volkswagen Atlas has finally arrived on the market after being introduced in concept form back in 2013. Bold, stylish, very modern, and complete with any and every connectivity or safety technology you could hope for, the 2018 Volkswagen Atlas is a midsize SUV designed to meet and exceed the needs of your family. That said, it is also unique in its segment, as it provides an engaging drive that fun-loving buyers will absolutely love.
A Lot of Space Inside the 2018 Volkswagen Atlas
The 2018 Volkswagen Atlas stands out in the interior space department, regardless of whether you are a passenger or a piece of luggage. Indeed, there are three standard rows of seats in the 2018 Volkswagen Atlas, and each one offers enough head and leg room to actually be useful.
Moreover, the 2018 Atlas remains versatile even when all seats are in place, which is not something you can say for many other midsize models in this class. The new 2018 Volkswagen Atlas features nearly 600 litres of cargo space even with the third row up. Put it down, and you will get more than 1,500 litres of total cargo space.
An Engine for Every Need in the 2018 Volkswagen Atlas
With the 2018 Volkswagen Atlas, buyers can choose between one of two engines, starting with a turbocharged four-cylinder engine that delivers 235 horsepower. This engine is the way to go if fuel economy is your number one priority, and it can still tow 909 kilos. On the other hand, if you want enough power to tow a boat or small camper, you may want to take a look at the 2018 Volkswagen Atlas that features the 3.6-liter V6 engine. The latter can tow more than 2,200 kilos while also being modern and refined.
To learn more about the 2018 Volkswagen Atlas, contact us today at Bramgate Volkswagen.